Pinault Collection is pleased to announce that the Pierre Daix Prize has been awarded for the 2020 edition, which could not take place due to global health crisis, to Hypnose. Art et hypnotisme de Messmer à nos jours by Pascal Rousseau published by Beaux-Arts de Paris, in co-edition with the Musée d'Arts de Nantes.

François Pinault created the Pierre Daix Prize in 2015 as a tribute to the memory of his friend, the writer and art historian, Pierre Daix, who passed away in 2014. Since then, the annual prize of ten thousand euros honours a work dedicated to the history of modern and contemporary art.

The 2020 prize rewards an exemplary work, combining a scholarly demonstration of cultural history and a sophisticated iconographic collection. The jury also wishes to celebrate the career of its author, a French academic and intellectual, a specialist in the historical avant-garde.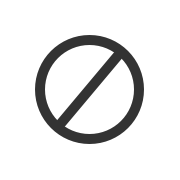 Pascal Rousseau 
Joined the Beaux-Arts de Paris in 2019 as a professor of theoretical instruc-tion and art history. Since 2011, he has also been a professor of art history at the Université Paris 1 Panthéon-Sorbonne. A specialist in the historical avant-garde and the connections between the arts, (para)sciences, and technical cultures, he has curated exhibitions such as Aux origines de l'abstraction (Musée d'Orsay, 2003) and Cosa mentale. Art et télépathie au XXe siècle (Centre Pompidou-Metz, 2015). He curated the exhibition Hypnose. Art et hypnotisme de Mesmer à nos jours held at the Musée d'Arts de Nantes from October 2020 to August 2021. From Mesmer's magnetic fluid to the hypnosis practiced by Charcot at the Salpêtrière, from Freud to Lacan, from the surrealists to the most contemporary practices, he proposes a fas-cinating visual history of hypnosis and reveals the connections between artistic practices and hypnosis.
Hypnose. Art et hypnotisme de Messmer à nos jours

It puts people under, it scares them, it amuses them. Hypnosis is not often mentioned in the history of art, probably for all three of these reasons. Even though it is now experiencing a clear revival of interest both in scientific culture and the popular imagination, little attention seems to be paid to the role that hypnosis has played in the field of creation, where it is nevertheless omnipresent, whether deliberately or unconsciously, from Gustave Courbet to Auguste Rodin, from Salvador Dalí to Andy Warhol, through to Tony Oursler.

This book provides a reappraisal of the close links between artistic practices and the cultural history of hypnotism since Mesmer. It thereby pro-vides another way of chronicling the devices of control and attraction exerted on the spectator in the modern age, in order to further explore artists' interest in ways of transmitting emotion under modified states of consciousness.

t the junction of several fields—art history, history of science, and popular culture—this volume is richly illustrated.

The layout was designed by Nicolas Draeger. This book has 368 pages and over 500 illustrations.
The jury

Jean-Jacques Aillagon, president
Former Minister 
Special advisor to François Pinault

Laurence Bertrand Dorléac
Art historian, publisher, academic
Director of the arts and society laboratory, Sciences-Po

Martin Bethenod
Former CEO, Bourse de Commerce— Collection Pinault Paris

Jean-Marie Borzeix
Former director of France Culture

Jean de Loisy
Director of the École nationale supérieure des beaux-arts de Paris

Emmanuel Guigon
Director, Musée Picasso, Barcelona

Brigitte Leal
Assistant Director, Musée national d'art moderne

Laurent Le Bon
President, Centre Pompidou

Alain Minc
President, AM Conseil, essayist

Alfred Pacquement
Former Director of the Musée national d'art moderne

Marie-Karine Schaub
Historian and academic (Université Paris-Est Créteil-Val de Marne)
The shortlist
The jury gathered on 1 July 2021 to shortlist six publications:

Un étranger nommé Picasso
Annie Cohen-Solal 
Fayard, April 2021

Le Miroir magique 
Jean Frémon 
P.O.L, November 2020

Hollywood Arensberg. Avant-garde collecting in midcentury L.A 
Hellen Hoobler, Mark Nelson, William H. Sherman
Getty Publications,October 2020

Hypnose. Art et hypnotisme de Messmer à nos jours
Pascal Rousseau 
Beaux-Arts de Paris éditions en coédition avec le Musée d'Arts de Nantes, November 2020

L'envers de la médaille
Germain Viatte 
L'Atelier contemporain, June 2021

Marius de Zayas. Quand, comment et pourquoi l'art moderne est allé de Paris à New York
Rodrigo de Zayas 
Atelier Baie éditeur, March 2021