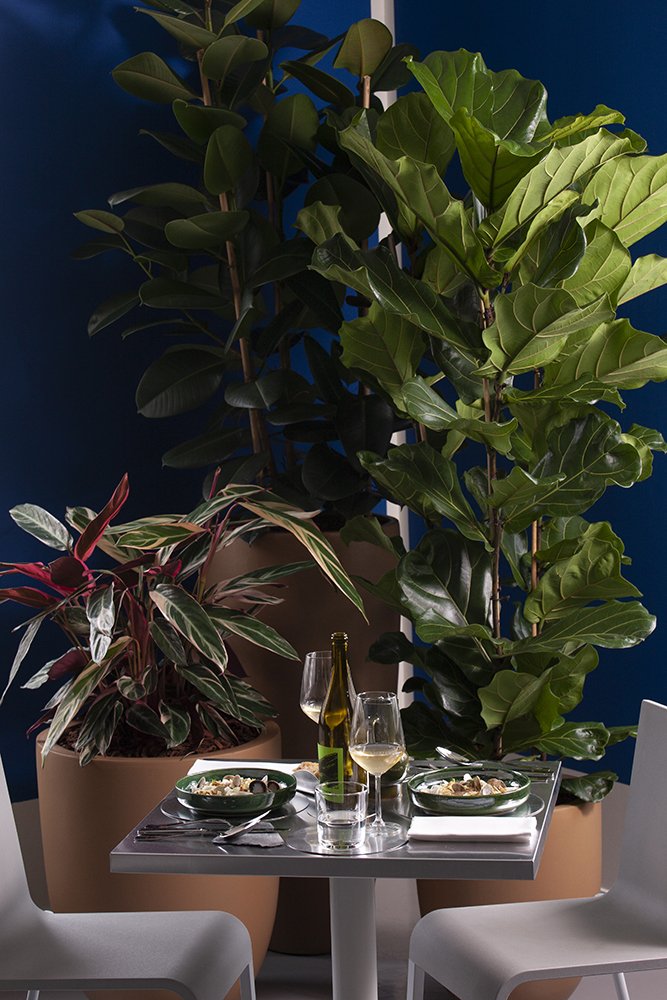 Bookshops & Restaurants
The bookshops, the Mezzanine Bistrot of Palazzo Grassi and the Café at Punta della Dogana offer visitors an opportunity to take a break during their visit, to sit down and enjoy a glass of wine or leaf through a catalogue.
Bookshops
Located on the ground floor of both Palazzo Grassi and Punta della Dogana, the bookshops are operated by Marsilio Arte, a Venetian publishing company.
Alongside the exhibition catalogues, they also offer a wide selection of publications documenting and exploring all the developments in the visual arts from immediately post-WWII to the present day: monographs of key figures in contemporary art, catalogues of major exhibitions, and books on art, design, photography and fashion.
Complementing their artistic publications, the bookshops also have well-stocked children's sections, as well as designer objects and stationery.
During periods when exhibitions are open, the bookshops at Palazzo Grassi and Punta della Dogana are open every day (except Tuesday) from 10am to 7pm.
Contacts
Palazzo Grassi Shop: +39 041 2412960
Punta della Dogana Shop: +39 041 4763062
---
Mezzanine Bistrot and Punta della Dogana Café
From March 2023, the new Mezzanine Bistrot curated by Vino Vero offers to the visitors of Palazzo Grassi an entirely renovated environment created in collaboration with Lightbox and the life stylist Sergio Colantuoni. Mezzanine - whose name also refers to the physical place where it is located inside the museum - is the ideal setting for a culinary experience with the opportunity to discover a selection of natural wines.
Already known for their work at the Vino Vero wine bar in Venice, chef Lorenzo Barbasetti of Prun takes care of a menu that pays particular attention to the seasonality of the ingredients and the sommelier team formed by Stella Croci, Camille Delia and Valeria Lozito establish a wine list that is the result of careful research. Vino Vero, which manages the restaurant service of the bistro that is located in Palazzo Grassi, also takes care of the offer proposed at the Punta della Dogana Café.
During the opening periods of the exhibitions, the Mezzanine Bistrot and the Punta della Dogan Café a are open every day, except Tuesday, from 11 am to 7 pm.
Contacts
Mezzanine Bistrot: +39 327 812 5351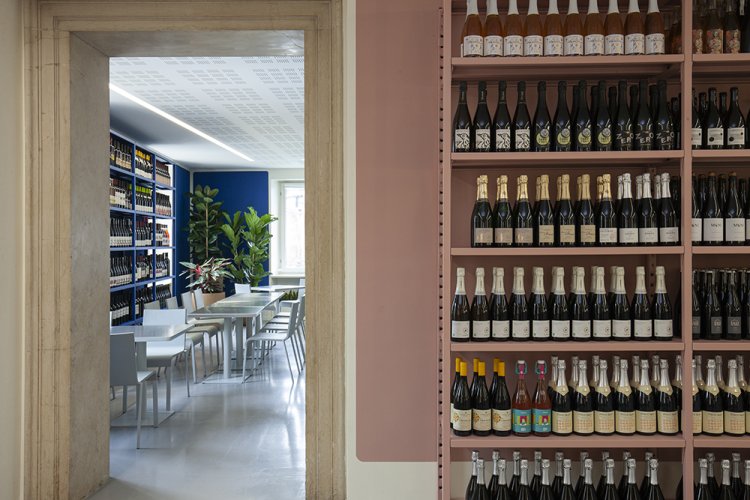 Mezzanine Bistrot, Palazzo Grassi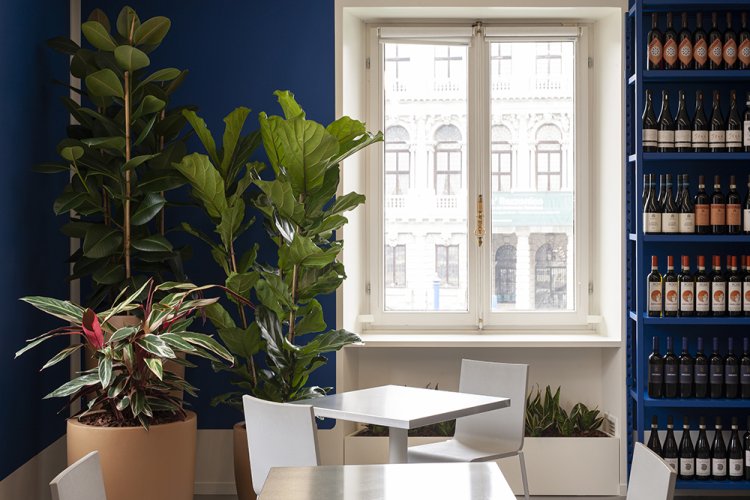 Mezzanine Bistrot, Palazzo Grassi